Puerto Ricans have been migrating to the United States mainland for more than a century, whether it's for new job opportunities, to be closer to family, or in reaction to unexpected factors such as hurricanes. People relocating to the mainland often want to ship their belongings, including their vehicle(s) to their new location.

Shipping a car, truck, van or sport utility vehicle (SUV) may seem confusing and overwhelming for people who have not done this before. However, Crowley, the leading vehicle transportation company operating between Puerto Rico and the mainland, is here to help you ship a vehicle easily. Our vehicle shipping experts have teamed up to provide this easy step-by-step guide on how to prepare your vehicle for shipment.

The Crowley team also created an easy to follow check list to keep you organized.
Choose Your Destination
The two primary port destinations for vehicles and cargo coming from Puerto Rico to the mainland are Jacksonville, Florida, and Eddystone, Pennsylvania. Jacksonville is the gateway if you want to ship your car to Orlando, Tampa, Miami or other Florida locations or surrounding states and cities such as Savannah or Atlanta, Georgia.
If you want to ship your vehicle to New York, New Jersey, or other parts of the northeast, your car will arrive in Eddystone. No matter your destination, the following steps will guide you through the vehicle shipping process.

Gather All Your Vehicle's Documents
Every vehicle to be shipped from Puerto Rico needs its documents to be up to date. Vehicle owners must provide:
A copy of their driver's license (enlarged - about half a sheet of paper)
The vehicle's original registration papers from the Puerto Rico Department of Transportation and Public Works (DTOP or "Obras Públicas")
The vehicle's ownership title. (Both the registration and ownership title documents must not have any conditional sale or loan.)
If the vehicle has had any type of repair or accident that required replacement of any part, the owner must include documents for each replaced item.


Notarized Letter or Affidavit Authorizing Shipment
Vehicle owners must provide an original notarized letter or affidavit, from a licensed lawyer in Puerto Rico, authorizing Crowley Puerto Rico Services to ship the unit. This document must include:
The year, model of your vehicle

The vehicle identification number (VIN), and

A responsibility waiver.
Active Loan or Pending Sale
If the vehicle has a conditional sale, or an active loan or assessment, vehicle owners will need a letter, original and notarized, from the bank or lending institution authorizing the vehicle's shipment.

Paid in Full
Congratulations, your car's loan has been paid in full. You should have received the ownership title and a letter of cancelation from the bank or the lending institution. (Bank notary not required).

Company-Owned Vehicle
Furthermore, if the vehicle is company-owned, a notarized Corporate Resolution authorizing the shipment must be incorporated with all the documents.

Third-Party Handling
If your considering having somebody help you out, like a family member, friend, agent or broker, this affidavit must also include:
The name and a copy of the ID of the person handling/delivering the unit.

Vehicle Identification Number
No vehicle will be accepted for shipping without a legible Vehicle Identification Number (VIN) somewhere on the vehicle. Consult the owner's manual for VIN locations.
Internal Revenue Voucher
Vehicle shipping requirements also include the purchase of a $10 voucher (Code 5122) and a $2.00 voucher (Code 842) that can be acquired at any tax collector's office ("Colecturía"). If you're shipping more than one vehicle, each unit must include a 5122 and a 842 voucher. There are various financial institutions and credit unions that have been approved by the Department of Treasury of Puerto Rico ("Hacienda") to provide these vouchers.

Please note that digital versions of these vouchers will not be accepted.
Time-Sensitive Certificates
Once you have gathered all your vehicle documents and have the authorization letters ready, your vehicle can be shipped within days. It is very important to carry out the next steps in order and expeditiously so as not to lose site of the validation dates.
1. Certificate of No Debt from the Puerto Rico Automobile Accident Compensation Administration (ACAA) - Valid for 30 days only.

This document certifies that the vehicle is clear of any debts related to a vehicle accident and that it can be shipped out-of-country. This can be obtained at one of ACAA's regional offices throughout the island, or through its new online portal.
View a sample of ACAA's Certificate of No Debt.

2. Certificate of "No Fines" issued by the Departamento de Transportación y Obras Públicas (DTOP) - Valid for 3 days* only

Forms DTOP-DIS-224 and DTOP-DIS-234. Confirms that there are no unpaid traffic violations towards the unit. This document requires an $11 voucher and $2 voucher (code 842), both previously purchased from a "Colecturía". Please note that digital versions of these vouchers will not be accepted.

* Be aware that the three-day validation period includes the date it was issued. For example, if you purchase the form today, then tomorrow and the next day are remaining.
View a sample of DTOP's Certificates of No Fines.

3. Certificate of Pre-Inspection by the Puerto Rico Police Department - Valid for 5 days only

Law requires that all vehicles being exported must include a certificate of pre-inspection by the P.R. Police Department, Stolen Vehicles Division. To obtain this certificate, the car's owner or legal representative must visit, with the vehicle to be shipped, the precinct that corresponds to the address included on the vehicle's registration.

To complete this certification, the police department will request:
A copy of the vehicle's registration and ownership title

The ID number available on the 5122 voucher

A copy of DTOP's "No Fines" certificate
Sample of the P.R. Police Department, Stolen Vehicles Division's Pre-Inspection Certificate.
Safety Must be a Priority
Keep in mind that no vehicle will be accepted with cracked or damaged windows or windshields, nor will non-running vehicles be loaded on any vessel. Any vehicle regarded unsafe will not be accepted.
Documentation is Key
It is recommended that you keep two to three copies of all the required documents just in case you are asked to provide them at various points during the shipping process, as well as for your records.

Thoroughly Clean Your Vehicle Before Delivery
Make sure the vehicle is completely clean inside and out before bringing it into the port terminal. The United States Department of Agriculture (USDA) requires owners to provide a receipt of pressure wash from a car wash. It is recommended that you let the car wash provider know that you will be exporting your vehicle to the U.S.

Pressure wash must include:
Exterior

Engine

Chassis

Wheel well area

If the USDA finds the vehicle has not been adequately washed, a $110 fine could be issued to the owner. Once the vehicle arrives in the United States, the USDA will perform a second inspection before releasing the unit.

Reserve a Spot (Make a Booking) for Your Vehicle
Due to the increased demand for vehicle shipping services from Puerto Rico to the U.S., you must make a reservation, or booking, prior to arriving at the terminal.

To make a reservation, and to get a rate for shipping your vehicle, visit Crowley's vehicle shipping page, click on the
tab, and complete the form with:

Contact information

Vehicle's make, model, and year

Vehicle's current market value

The car's weight in pounds and measurements in cubic feet
Once on the booking page, make sure the port of origin is set to San Juan, Puerto Rico, and the port of destination is Jacksonville, Florida or Pennsauken, New Jersey. You'll need to click on "Get Rates" to refresh the feed and confirm the current shipping rate.

Federal law requires vehicle shippers to provide their Social Security number (SSN). If no SSN is offered, customers must provide an Employer Identification Number (EIN) from the Internal Revenue Service (IRS). To apply for an EIN, visit the IRS EIN Assistant.

Dropping Off Your Vehicle at the Isla Grande Terminal
Vehicles may be received by Crowley's Car Division, located at the Crowley terminal, Lindbergh St., San Juan, PR 00907, in front of Isla Grande Airport (Directions here), Monday thru Friday from 7:00 a.m. to 11:00 a.m., and from 12:00 p.m. to 2:00 p.m.

*Due to the high volume of vehicles being shipped, customers are encouraged to arrive early to ensure same day processing. Customers will be handled on a first-come, first-serve basis.

Remember, if somebody is helping you out dropping off the vehicle, their name and ID must be on file with the affidavit.

At the time of delivery, the vehicle must have:

Less than or equal to one-fourth (1/4) tank of fuel

Any personal items like umbrellas, visor shades, CDs, etc., removed

No traces of mud or dirt, even if it had rained
All vehicles will be inspected by a Crowley professional before acceptance.

Freight charges must be paid at the time of delivery, and can be made with a debit card, money order, certificate managers check, or credit card: Visa, MasterCard or American Express. NO PERSONAL CHECKS OR CASH WILL BE ACCEPTED.


Optional cargo insurance available: $313 for up to $25,000 worth of insurance; and $625 for up to $50,000; both with ZERO deductible. If customer declines this coverage, a Cargo Insurance Opt-Out Form must be signed. Crowley's liability for cargo loss or damage will be limited to a maximum of $500 per vehicle, in accordance with Section 4-(5) of the U.S. Carriage of Goods by Sea Act, 1936 COGSA, and in accordance with the terms and conditions of the Bill of Lading.

Customers should be advised that due to the requirements of both Federal and Local law, the processing of paperwork will take a minimum of 45 minutes per customer, and may take longer depending on the number of customers already waiting in line. Customers should plan for and expect delays when dropping off their vehicles.

Once all requirements are completed, the USDA and the Puerto Rico Police Department will perform final inspections of the vehicle before it is loaded onto a vessel.

Vehicle Pick-up in Jacksonville, Florida
Once the vehicle arrives at Crowley's Talleyrand terminal, USDA will perform a final inspection before releasing the unit. When the unit is ready for pick-up, the customer will be notified by phone.
Crowley's Talleyrand terminal is located at 1163 Talleyrand Avenue, Jacksonville, FL, 32206. (Directions here).
Vehicles must be picked-up Monday through Friday, from 8:00 a.m. to 4:00 p.m. and must you provide a copy of the Bill of Lading, paid in full, a copy of the title of the vehicle, and a valid ID. Vehicle owners will have a five-day grace period to pick-up the unit, starting on the date he/she was notified. Be aware that after the grace period, the company will charge a daily storage fee.
Vehicle Pick-up in Eddystone, Pennsylvania

Port procedures and requirements vary from location to location. Vehicles arriving at PENN Terminals in Eddystone, PA, might be subject to U.S. Customs inspections. If your vehicle is chosen for an inspection, the terminal charges a $118.84 handling fee that must be paid before releasing the unit. Accepted methods of payment are by credit or debit card; no checks or cash will be allowed.
PENN Terminals is located 1 Saville Ave., Eddystone, PA, 19022. (Directions here).
Before picking up you vehicle, you must make an appointment with the terminal. Appointments can only be made via email at Vehicles@PennTerminals.com and must be made by 1500 (3:00 pm) the day before the vehicle will be picked-up. Please include the following information in your email:
Subject: Request for Vehicle Appointment

Booking number (e.g.: CAT123456)

Year; Make; Model; Vehicles VIN#; and color

Requested date for appointment
Once the appointment is confirmed, you will receive an email reply from the terminal with a Pin#. Appointments are made for a specific day but are managed on a first-come, first-served basis.
Vehicles must be picked-up Monday through Friday, from 7:00 a.m. to 3:00 p.m. and must present your pin number, along with a valid ID and a paid-in-full Bill of Lading in order for the unit to be released.
It is important to note that if you miss your appointment or arrive at the terminal without one, you may be subject to a $101.74 fee per unit. No-show fees are payable to Penn Terminals by credit or debit card only; no checks or cash will be allowed.
Have additional questions about shipping your vehicle from Puerto Rico to the U.S.?
Consult our frequently asked questions or call 787-331-1421.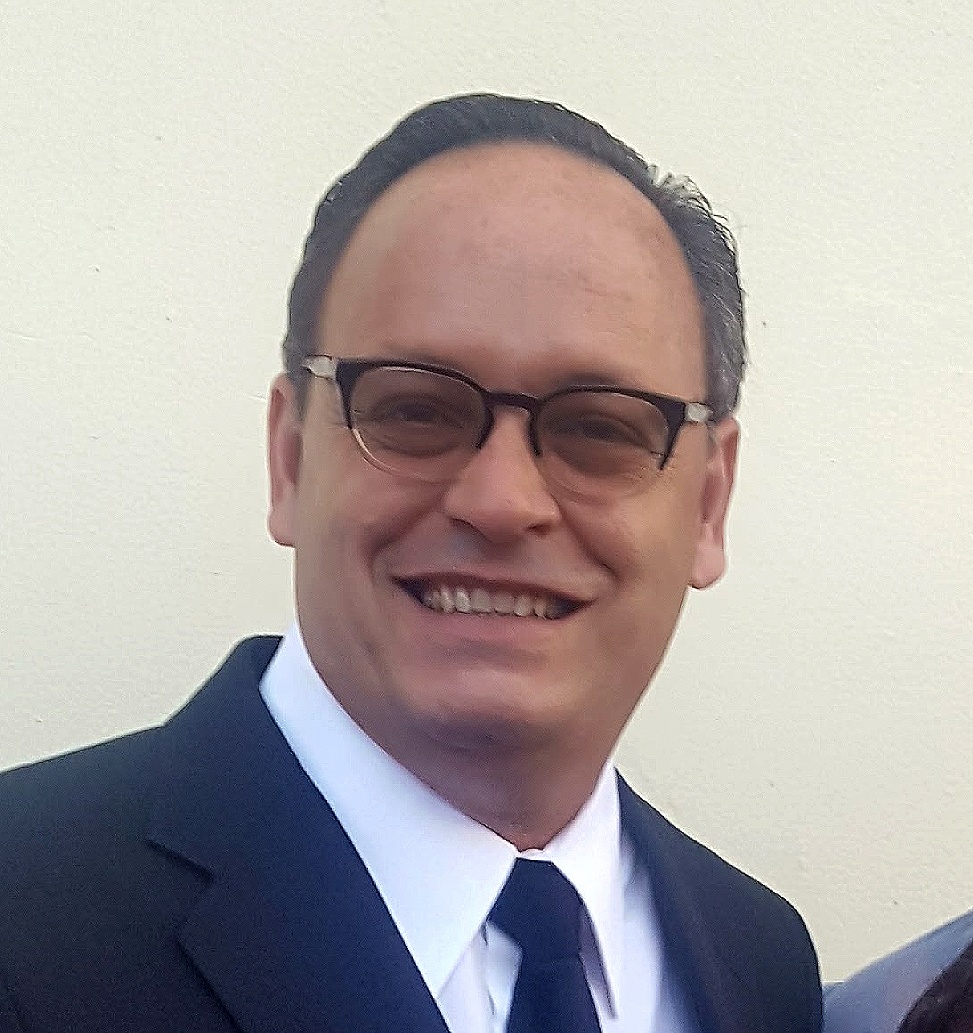 Jorge Escoda is the car division manager for Crowley Puerto Rico Services, with over 15 years of experience in the maritime industry. In his role, Escoda is responsible for the terminal's operations, which include yard space availability, receiving and discharging vehicles for car manufacturers, such as Toyota, Chrysler, Nissan; for pre-owned car dealerships; and privately-owned vehicles. In 2018, Crowley moved close to 59,000 vehicles between Puerto Rico and the U.S. mainland including, cars, trucks, vans, SUVs, heavy equipment, construction machinery, recreational vessels, mobile homes, and more.