As one of Crowley Fuels' home heating oil company experts, Nathan Danielson has heard a few questions over and over again from customers in Alaska. In the FAQ below, he shares his knowledge about residential heating for residents of the state.
What is the difference between home heating oil #1 and #2?
This is a very common question. Here in the interior of Alaska, some home heating oil distributors supply two different types of home heating oil.

The first, #1 heating oil, is resistant to gelling down to -60 degrees F. It is also the most refined and cleanest-burning home heating oil. In the interior, with our extremely cold weather, if above-ground storage tanks are used, #1 heating oil is required to prevent gelling.
The second type of heating oil is commonly referred to as #2 heating oil, but is usually a 50/50 blend of #2 heating oil (which has a gel point of about 10 degrees F) and #1 heating oil, resulting in a heating oil product with a gel point of -15 degrees F. This blend contains about two to three percent more heat content than #1 and in some cases, is less in price.
Crowley recommends heating with #1 because, 1) it prevents the possibility of gelled fuel, and 2) it reduces system maintenance by burning cleaner and more efficiently. But, if a customer is unsure which kind is needed, we're happy to make a visit to his or her home to provide assistance.
What's the most cost-efficient way to purchase home heating oil?
Keeping home heating oil costs down during Alaska winters is important to all of us. One of the ways that Crowley Fuels recommends saving money is to help customers enroll in our automatic fill program. This proprietary program calculates the amount of fuel a customer will need and when, based on factors like the temperature outside, how much fuel remains in his tank, historical fuel consumption and more. When customers enroll in this program, they can better predict their monthly budgets and we maximize our fuel delivery schedules, allowing us to pass on additional savings.
Another way that customers can reduce home heating costs is by taking advantage of our Simple Savings Bundle. This bundle offers discounts to customers in the Fairbanks area who purchase both home heating fuels and propane, and only requires qualification for the automatic fill program and a current propane tank system inspection on file.
Additionally, if a cost comparison between different available fuels, including heating oil, propane, natural gas, wood, coal or any others, is needed, Crowley Fuels can provide it. For more information on any of these programs or for a cost comparison, contact us by completing the form on this page.
Does Crowley Fuels offer any military discounts?
Crowley Fuels is proud to not only employ and serve active-duty military personnel and U.S. veterans, but also offer cost savings on fuel to them in Fairbanks. Military personnel and veterans face unique challenges when they move from state to state or country to country while serving our country, and moving to Alaska can be daunting with our extreme climate. We're here to help with any questions or concerns about staying warm and safe. It's our way of saying "thank you" for the service and sacrifice.
If you live in the Fairbanks area and would like to take advantage of these special discounts, contact us by completing the form on the right side of the page.

How much home heating oil will I need for a winter season in Alaska?
The winter season in Alaska typically begins in September and ends in April. During those eight months, residents are almost continuously running their heating systems to stay warm. Fuel consumption varies widely depending on square footage, insulation, location and even the individual household's habits and preferences. Although there is no crystal ball available to predict your exact heating oil consumption, Crowley Fuels has advanced technologies and decades of experience to provide you with a qualified approximation of how much you'll need.
Why does the cost of heating oil fluctuate?
Explaining the cost of heating fuel can be complicated, but the simple answer is this: while the initial fuel cost is based on the wholesale market price on the date the fuel is purchased from the refinery, there are additional factors that impact the cost of getting the fuel to Alaska markets. To learn more about these factors and why fuel prices in Alaska fluctuate, view our Getting Fuel from Here to There pamphlet.

How can I keep my home and family safe and warm during the winter months?
Your safety is a top priority for us at Crowley Fuels and one of the primary reasons our customers choose us as their home heating oil provider. Crowley wants you to rest easy knowing even if you are away from your home, it will continue to be safe and cozy. Additionally, we recommend you regularly service your furnace, install and maintain smoke and carbon monoxide detectors, and keep all flammable objects away from your heating sources. If you have any questions about ways to keep your home safe while it's being heated, we can support you.

What communities in Alaska are served by Crowley Fuels?

Crowley Fuels is your neighbor in Alaska. We are proud to transport and deliver home heating fuel to 280 communities throughout South Central and interior Alaska to the Canadian Border, and maintain a fleet of tank trucks, tractor-trailer trucks, and local delivery vehicles. We're also a multi-brand petroleum distributor serving the entire overland road network in South Central and interior Alaska.
Heating fuel, diesel, gasoline and propane deliveries are made to these local areas using a network of fuel terminals that are also distribution centers for packaged petroleum products.
Count on us for oil heat delivery all across the state of Alaska. Chances are good that we offer fuel oil deliveries near you. View all of the locations we serve or contact us via the form or phone number shown on this page.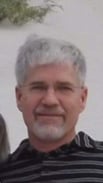 Crowley Fuels' Nathan Danielson, of Fairbanks, is a 20-year veteran in the petroleum industry, having started his career as a fuel delivery driver and is now serving as a dispatcher for the company. In his current role, he is proud to schedule delivery trucks, train and equip drivers, and consult on software and technology improvements relating to dispatching, fuel consumption prediction and automatic-fill delivery schedules. Through the years, he has expanded his knowledge and expertise with trainings and other forms of education, including taking process technology and petroleum refining courses through the University of Alaska - Fairbanks.