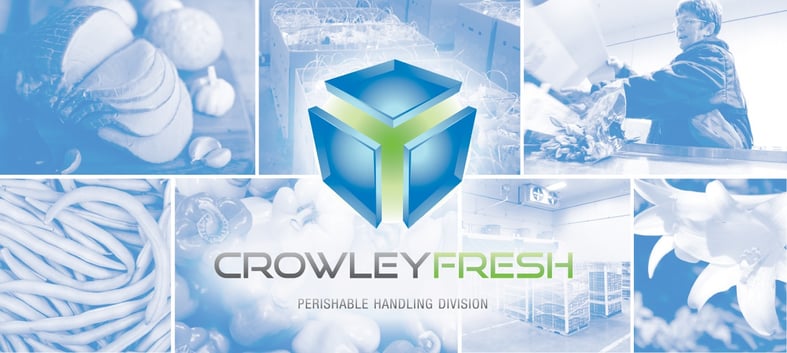 Many people celebrating the holidays recently had the opportunity to gather with friends and family around the table for special meals. Whether you celebrated with an Easter ham or a Passover brisket, chances are good that you counted on your local grocer to stock everything you needed to make your event stand out.
That's where Crowley comes in. Consider for a moment where the vegetables included in your grandmother's famous green-bean casserole come from? This time of year, they are likely grown in Central America and either shipped or flown into the U.S. for distribution. Once they arrive in the U.S., they must stay cold to maintain freshness. Some shipping and logistics companies, like Crowley, provide not only the refrigerated shipping containers for product transport, but also cold storage facilities where perishables can be kept until ready for distribution. Such is the case with CrowleyFresh – the company's Miami-based, cold-storage warehouse and logistics services company – which helps maintain product freshness.
"Last week, CrowleyFresh handled a significant uptick in fresh-cut flowers; cold-cut meats; and vegetables, like green beans, brussel sprouts and snap peas," said CrowleyFresh's Alexis Castillo, manager. "About a week before any big holiday, we begin to receive the commodities, which we carefully store and manage in our temperature-controlled warehouse. Then our dedicated employees take over, making sure every order receives the proper care and handling to ensure timely, accurate delivery."
So, the next time you gather around your table for the holidays, take in the vibrant hue of the flowers in the centerpiece, the splendid crunch of your vegetables and the creaminess of your chocolate, and consider how it came to be on your table. The answer could be the logistics professionals at Crowley Fresh.